E-COMMERCE DEVELOPMENT COMPANY
With our eCommerce development engagement, we can for certain give you the simplest and guaranteed results.
We've many years of expertise in designing and developing numerous eCommerce stores for our customers using custom-made created eCommerce tools like Zencart, Magento, Opencart, WordPress, Prestashop and OSCommerce etc. has created us a leading eCommerce development company in Pakistan.
eCommerce services that we offer:
Design a wholly new e-commerce website
Complete revamping of an e-commerce website
Support, maintenance, or upgrade to an existing e-commerce website
E-commerce/Shopping cart software package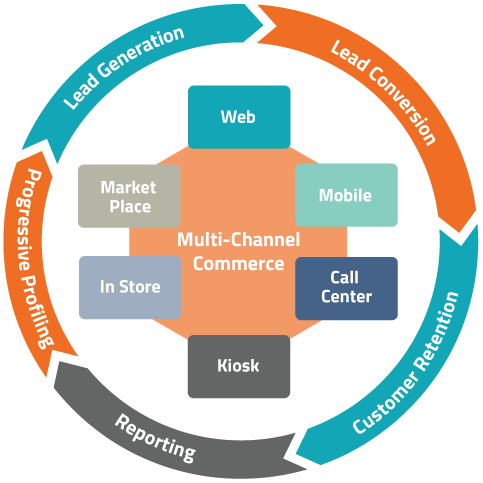 Scope of eCommerce Website Development
Integration of stores and services in internet and instant checkout create your business continually quick. As a result field of ecommerce and eCommerce web site development area unit the foremost demanded things all told sectors, particularly in internet application development. we are among one of the eCommerce development firms in Pakistan so far who applied this service to numerous customers. we have a tendency to principally targeted on totally custom-made eCommerce application in our own framework that is incredibly versatile for the client's complete demand and conjointly additional on CMS or platforms like OpenCart, PrestaShop and Magento. we tend to helped them in redefining the necessity to match the technical feasibleness and functional expectations.
eCommerce enabled website provide the foremost efficient way of promoting your business on-line. you'll reach out to the shoppers worldwide and supply them your product and services directly through internet. At iSplendid we've got a team of specialists under one roof, our aim is to deliver you with all of the crucial design, development and marketing services you wish to be prosperous on-line.
44% of all shoppers begin by using a search engine
61% of global Internet users research products online
80% of consumers will shop online if offered free shipping
Internet visits from desktop lead to more sales
More on eCommerce development companies in Pakistan
We are one of the leading e commerce development companies in Karachi, Pakistan. For the reason that we already know that there is no limit for your requirements on shopping websites, our development wing is ready to implement every requirement you need. Thus we have developed various customized e commerce platforms in web. We always work on latest technologies to show the perfection and quality. We realize the truth that the look and feel of your online store hold your visitors and convert them to customers. Therefore, the designs and themes provided to you will be very attractive and responsive to all devices.
Top shopping website platforms we work on
Recently, there have been a lot of various ecommerce website development platforms which act as a complete CMS. Many of them have good reputation in the market and everyone in e commerce business was behind their technology. The merits of these platforms are more over from our support and the clients will get a support from our technical wing behind these e commerce platforms. Various types of modules will be updated time to time.