WE UNDERSTAND THAT EVERY SOFTWARE
PROJECT HAS ITS OWN SPECIALTIES.
Engagement Models
Each software project is unique and requires a specific approach. Various web development projects have distinct business requirements, and as such, we have designed our business models with flexibility in mind. We offer a range of models that can be customized to fit your specific needs and financial objectives. With our tailored business models, you can choose the one that best suits your website design and development project.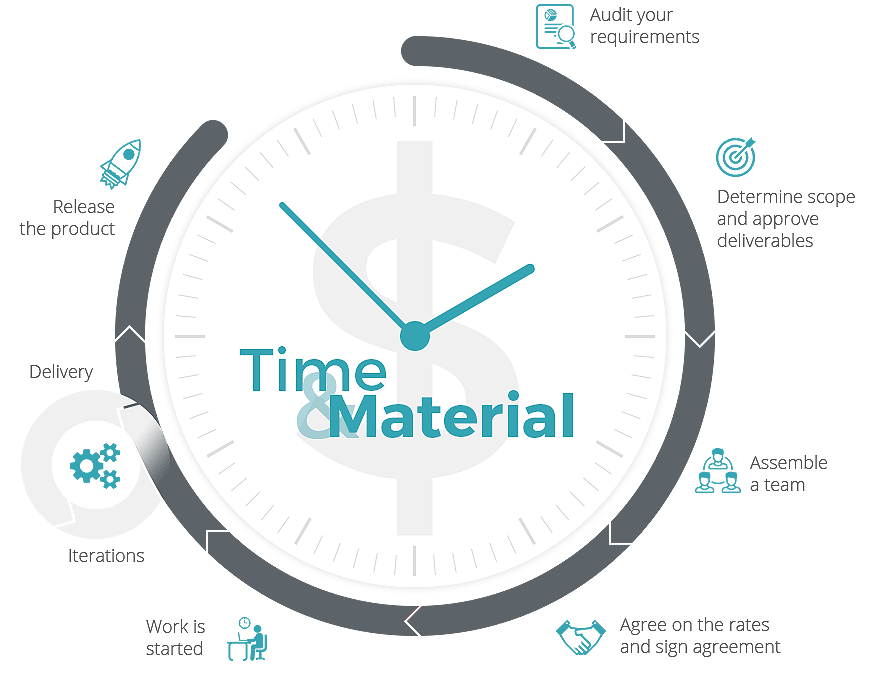 Time and Material Model
We provide a flexible cost model for software project execution, where the cost varies depending on the efforts expended and other resources utilized, such as third-party software or project-specific hardware (excluding computer systems). This approach allows you to have complete autonomy and adaptability in getting your project developed from start to finish within your budget constraints.
Before commencing any project, we furnish you with estimates of the required efforts, project timeline, resource/material estimates, and other essential figures to assist you in making informed financial decisions. This information enables you to evaluate and decide on the financial aspect of the project beforehand. With our variable cost model, you can ensure that you only pay for the resources and efforts that are necessary, providing you with complete transparency and control over project expenses.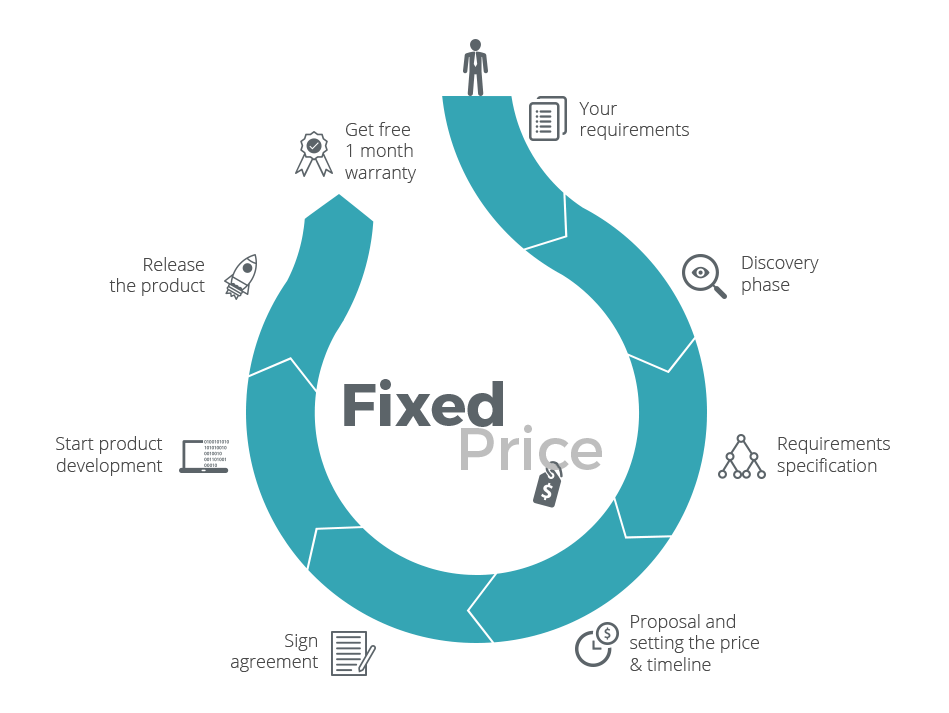 Fixed Price Model
Our company offers a fixed-price model for software development projects. This model is suitable for projects where the specifications are clearly defined, and the software development life cycle can follow the waterfall model. In an ideal scenario, the client should provide a well-defined Software Requirement Specifications (SRS) document and other technical details such as technology platforms, database models, and software architecture.
We undertake such projects with a fixed price quote and strive to deliver the best quality within the agreed timeframe. Our team of experienced professionals follows a systematic approach to ensure that the project is delivered on time, within budget, and meets the client's requirements. We place great emphasis on quality assurance, ensuring that the software is thoroughly tested and meets industry standards.
In summary, our fixed-price model is an excellent option for clients who have well-defined project requirements and want to ensure that the project is delivered on time and within budget. We guarantee quality work and timely delivery, making us a reliable partner for your software development needs.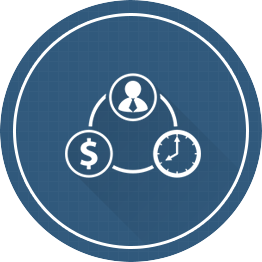 Hourly, Weekly or Monthly Charges Model
Our company specializes in providing maintenance and support services, and we believe that our business model is best suited for such projects. We offer round-the-clock technical assistance for maintenance projects that are already up and running. Our services include server and database maintenance, backup and restore services, crash recovery, bug fixing, and enhancements.
We understand that each project is unique, and therefore we offer flexible billing options. Our hourly charges are based on the actual hours spent, while our fixed weekly or monthly charges require a minimum number of service hours per payment period. Any additional hours spent are charged separately. Compared to the hourly charges model, the fixed weekly and monthly charges models are more cost-effective.
In summary, we are dedicated to providing top-notch maintenance and support services, and we have designed our business model to meet the diverse needs of our clients.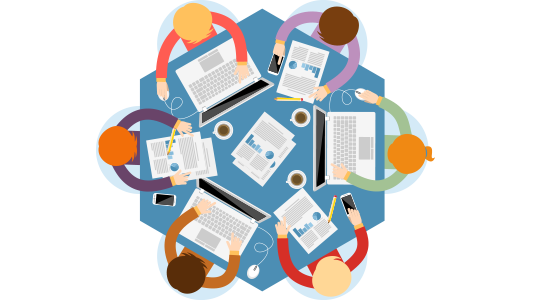 Dedicated Team Model
We are proud to offer our clients a dedicated offshore development center that operates under our supervision. Our team of engineers work exclusively for you, taking instructions directly from you, and are available for communication via email, Skype, and phone at any time.
It is your responsibility to ensure that the team is busy, and you can monitor their progress on assigned tasks and project performance. We believe in providing you with complete control over the team, and if you are not satisfied with a team member's performance, you have the liberty to interview another and replace them with no obligation.
Our dedicated team operates on a fixed pay per person per month basis, providing you with cost-effective solutions for your software development needs. We ensure that the team members have the necessary expertise to meet your requirements and are constantly updating their skills to keep up with the latest technological advancements.
In summary, our dedicated offshore development center model provides you with a highly skilled team that operates under your supervision. We believe in giving you complete control over the team and providing you with cost-effective solutions. With our model, you can be assured of quality work and timely delivery.