SERVICE OFFERINGS
We provide full-stack web development and offshore software outsourcing services covering various areas of information technology.
Small to medium sized enterprises planning to a software development project need professional help.
iSplendid is a professional software development service provider with extensive expertise in providing top-notch assistance to businesses. We work closely with our clients to thoroughly analyze and refine their requirements, and then proceed to implement a solution that is both on time and on budget.
Our primary focus is on delivering high-quality application development and web development services that help our clients stay competitive. To achieve this, we leverage the latest development technologies and frameworks, application development tools, and project management techniques.
At iSplendid, we use structured methodologies and proven IT processes to reduce complexity, risks, and costs associated with offshore software outsourcing services. Our team of experts is dedicated to developing custom software applications that meet your unique business needs, and we involve our clients throughout the Software Development Life Cycle (SDLC). This includes project management, systems analysis and design, development, implementation, training, and application maintenance.
We pride ourselves on our strong technical team, which ensures that the offshore software development services we provide perfectly align with your business needs and exceed your expectations. Some of the services we offer include but are not limited to application development, web development, project management, systems analysis and design, quality assurance, and ongoing application maintenance and support.
Choose iSplendid for your software development needs, and experience the peace of mind that comes with knowing your project is in the hands of experts.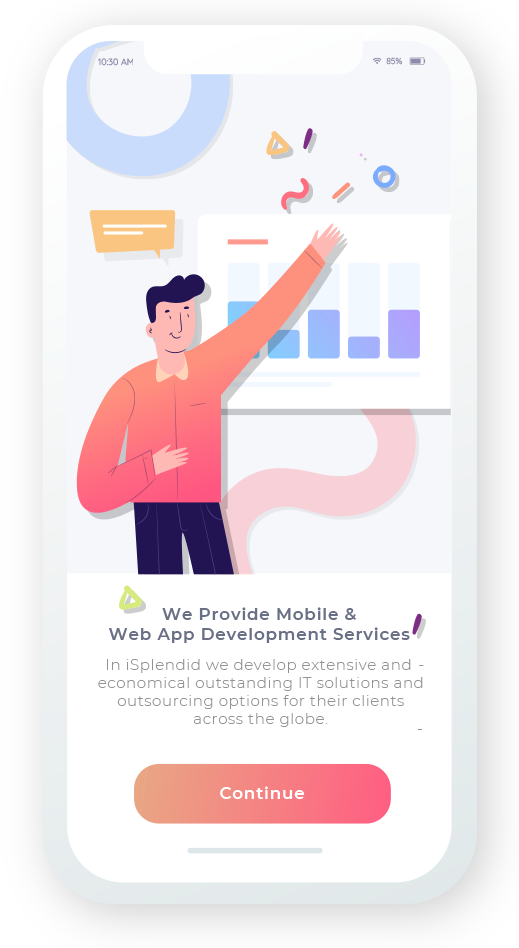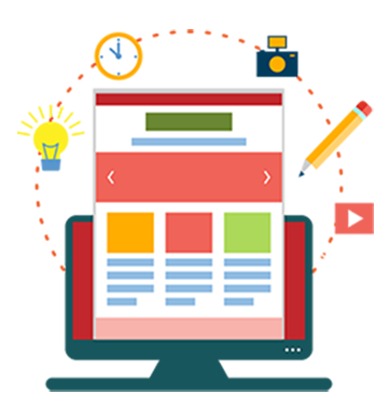 Web Development
We develop outstanding web applications.
iSplendid is a web applications development agency that prioritizes delivering real-world solutions, visually stunning and intelligent designs, clean code, and good architecture. We take great pride in treating every project as if it were our own "baby" and are dedicated to ensuring the success of even the most ambitious and large-scale projects.
E-Commerce Solution
At our eCommerce website development company, we specialize in delivering streamlined and reliable results for our clients. With years of experience in designing and developing eCommerce stores, we have honed our skills using popular and custom eCommerce tools such as Zencart, Magento, Opencart, and WordPress. This extensive experience has established us as a leading eCommerce development company in Pakistan, dedicated to providing our clients with top-notch solutions for their online businesses.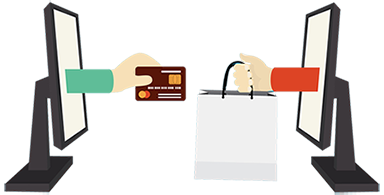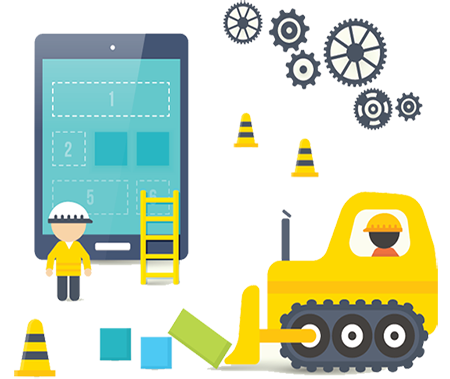 Apps Development
Our company creates mobile solutions that enhance your business's efficiency and effectiveness. Our extensive experience in mobile app development, coupled with our in-depth knowledge, allows us to guide you through the process of creating a customized mobile app. We offer both native and hybrid app development, with native apps offering faster performance and advanced features, while hybrid development allows for sharing the same core code across multiple operating systems.
QuickBooks Integration
Our QuickBooks development teams are made up of specialists in ASP.NET, PHP, NodeJs, QuickBooks API, and SDK. We understand that each organization has unique business methodologies and reporting needs, and there are often industry-specific requirements that are not available in QuickBooks desktop or QuickBooks online out-of-the-box.